Sarah Schreiber, Augustine Golf Instructor
As a young girl Sarah played UK Staffordshire County golf under the instruction of PGA Teacher of the Year Martin Hall.
"I taught Sarah back when she was a junior golfer and I'm glad to hear she is now involved in coaching. I'm sure she brings a great enthusiasm and knowledge of the game to all her students"-Martin Hall, Host of School of Golf on Golf Channel
Teaching philosophy: Golf is fun! Progress from Green to Tee by gaining confidence with the basic fundamentals of golf. The goal is for students to walk away from their lessons with a sense of achievement and a lot of enjoyment!
Laugh, Learn and Love the game of golf!​​​​
Contact email: sarahs@golfaugustine.com
Website: www.golfgoalswithsarah.com
Instagram: @golfgoalswithsarah
Junior Lessons: Ages up to 12 yrs old
30 min Lessons - $35
Series of 3 - $95
Series of 5 - $140
Series of 10 - $250
Junior Lessons: Ages 13 – 17 yrs old
45 min Lessons- $45
Series of 3 - $125
Series of 5 - $190
Series of 10 - $320
Adult Lessons- Over 18 yrs
1 Hour Lessons - $65
Series of 3 - $180
Series of 5 - $275
Series of 10 - $500
David Reiten, RGA Golf Instructor
SCHEDULE A LESSON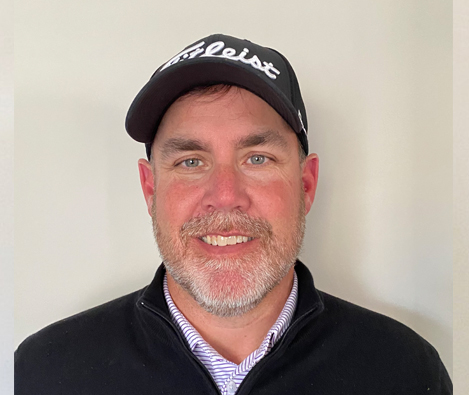 After 28 years in government service Dave decided to follow his passion and take advantage of an opportunity presented to him to learn how to teach, instruct and coach through Raspberry Golf Academy.
Teaching philosophy: Golf is supposed to be fun. My approach is rooted in identifying the goals and objectives of each student and devising a plan to help meet or exceed goals in an efficient manner. I learned the hard way that going at this maddening game alone leads to a lack of clarity in terms of what constitutes success. My low round is a 65 and my low tournament round is a 68. I also have had my fair share of rounds where I did not play to my capabilities and would like to help you build a toolbox to avoid those rounds. I work everyday on ways to continue learning how to apply the lessons I obtain into my own game.
We all make decisions during a round that can turn an opportunity into an oops moment where it slipped away because you didn't make the best decision at that moment. I will help you figure out how to make the most informed decision on how to make that birdie, par or bogey, that brings us all back for more. I can help you regardless of whether you usually shoot 100 or 80.
I welcome the opportunity to help you avoid the self taught approach that I employed which led to periods of frustration because I wasn't getting better fast enough. If you are interested in seeing how I can help you please email me and we will schedule an evaluation of your game and come up with a plan together to help you have more fun on the golf course.
Contact email: dreiten@golfaugustine.com
Lesson Rates:
Ages 13 years and older
1 hour $85.00 per hour
½ hour $50.00 per lesson
3 1 hour lessons $225.00
5 1 hour lessons $350.00
9 hole playing lesson/evaluation $125.00 (Focus is on course management)
Ages 12 years and younger
45 minute lesson $45.00
3 lessons $135.00
5 lessons $200.00
10 lessons $360.00
Group lessons available upon request. Golf clubs available upon request. Range balls provided for lesson at no extra cost. Please contact the golf shop for more information at (540) 720-7374.