The Big "A" League
2023 Spring Tuesday Night League (TNL)
Rules & Formatting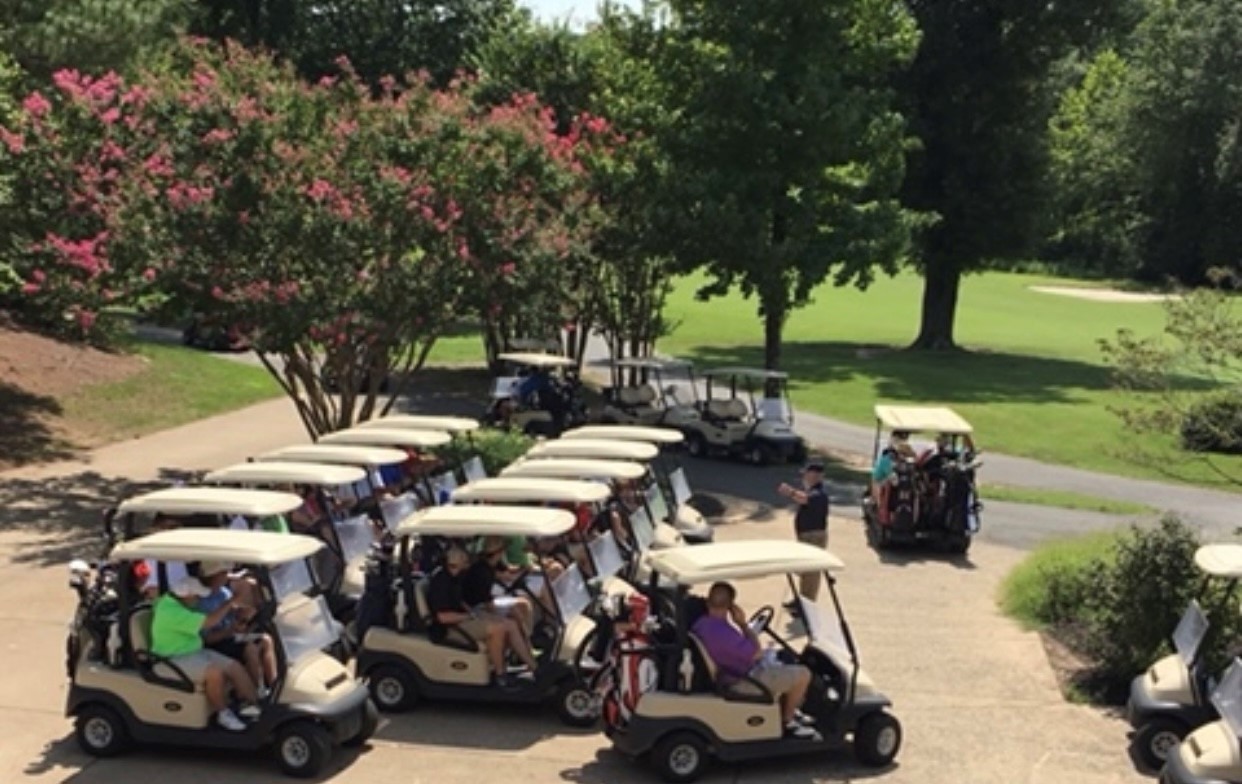 When: March 28th through June 20th. Signup deadline will be March 20th.
13 weeks – 12 regular season weeks with 1 week for playoffs. We have a week of wiggle room to finish before July, for if we have any rain outs.
Format: Two -Person teams will play net match play each week. Players will receive 75% of their handicap. Team points will be accumulated weekly based on results. We will be doing flights every 4 weeks. The first flight will be by random draw and after that we will "redraw" the flights based on how people ended up in their current flight. We will pay out the winners of each flight after the 4 weeks is up.
Eligibility: At least one member of each two-person team must be an Augustine Golf Club Member. Any NON-MEMBERS of the club may play in TNL for the normal league fee ($25) plus a $25 green fee to be paid in the pro shop.
Substitutes: Are allowed to play in the first 12 weeks of the league. A substitute is eligible to receive strokes per their handicap. Substitutes are not eligible to participate in the playoffs (unless there is a special circumstance and it has been approved by the commissioner)
Tees: Men to age 55 will play the Blue tees, men 56-65 can play the White tees, men 66-74 can play the Gold tees, men 75 and older and Women will play the Red tees. Whichever tee is chosen on the first night, is required to be used throughout the entirety of the league season.
Tee Times: Tee times will begin at 5:00pm each Tuesday. We may move the league start time back to 5:30 later in June if the majority of the teams in the league vote to do so. We will try to alternate front nine and back nine each week.
Handicap: All players must have an established/current USGA handicap. If a player does not have an established handicap, one can be set up at Augustine Golf Club. The cost is $38. If a player does not have a verifiable USGA handicap, the player will play at scratch (0).
Fees: There will be a weekly fee of $25 per player (cash, venmo or paypal). If you sign up to play you must pay for every week even if you miss a week. The entry fees include weekly prizes (Cash Skins Payouts (Net and Gross) and 2 weekly closest to the pins - $25 gift cards) and end of the season prizes (Cash Payouts for 1st through 4th place and Birdie Barrage -1st through 4th place). There also will be drink tickets and food provided periodically throughout the season. A full schedule of cash payouts, weekly skin payouts, and food / beverage weeks will be published once the number of league teams has been finalized.
All collection of money will run through the pro shop this year (CASH ONLY, NO Credit Cards, I will accept Venmo or Paypal still). Everyone must pay at the proshop, get their teams scorecard, drink ticket when applicable and range balls. We will still have announcements on the range before play.
Point System: A point system will be used to determine standings for the Spring / Summer TNL league and playoffs. The winner of each match will receive 100 points. The loser of each match will receive 50 points. In the event of a tied match, each team will retain 75 points each. The teams with the lowest score will receive 100, next lowest 90, and so on.
1st place – 100 points
2nd place – 90 points
3rd place – 80 points
4th place – 70 points
5th place – 60 points
6th place – 50 points
7th place – 40 points
8th place – 30 points
9th place – 20 points
10th place – 10 points
11th place and lower – 0 points
We will have a google sheet so everybody can see the points, payouts, schedule, everything will be on the sheet. All players will have access to the sheet.
Sign Ups will be accepted through March 20,2023. This will give the league enough time to publish a schedule and make the google sheet go live.
How to Register: Registration will be accepted via e-mail to league commissioner John Zorich at jbzorich@gmail.com or email through the club to Brian Smith at bsmith@golfaugustine.com.