DATE: Saturday, February 6th 11AM Shotgun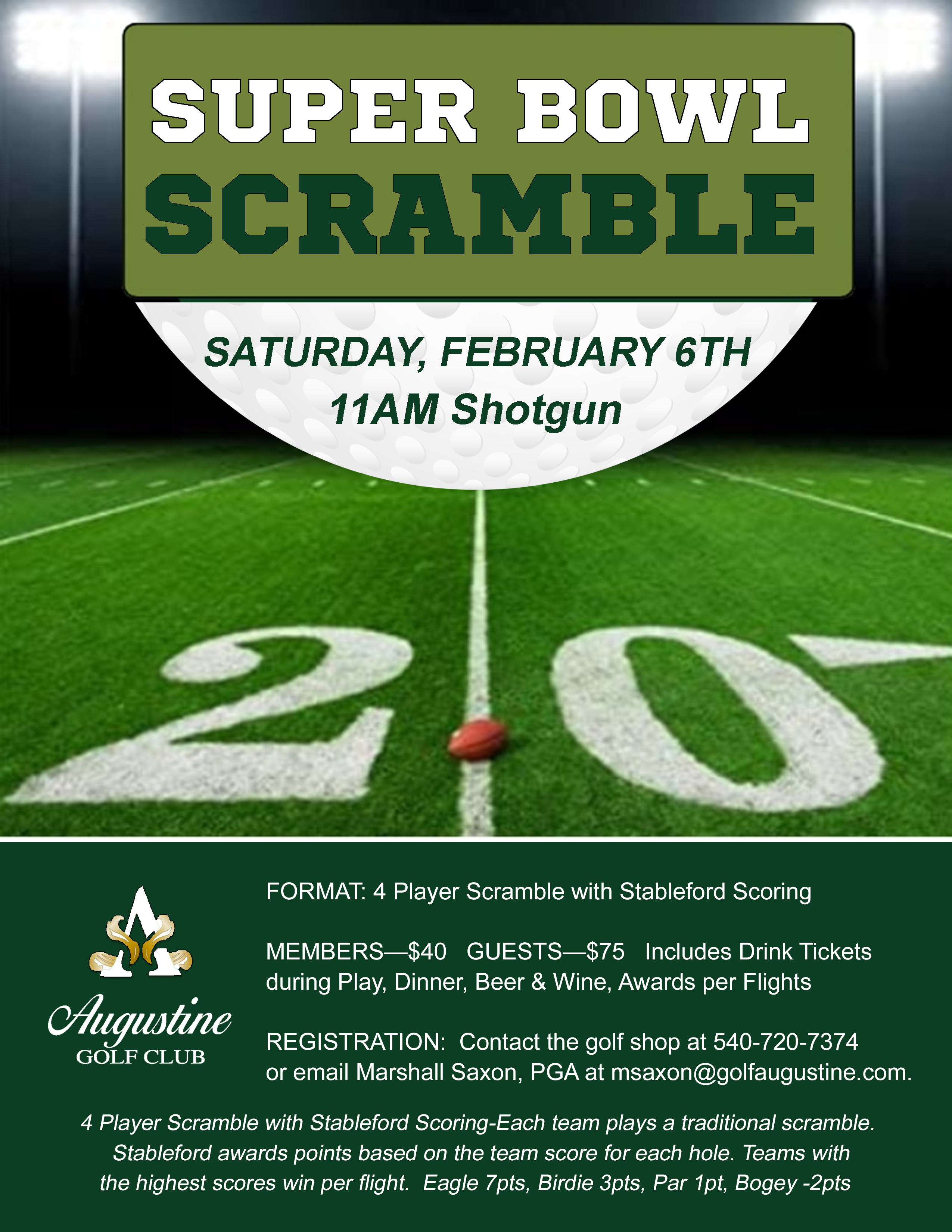 REGISTRATION FORM
FORMAT: 4 Player Scramble with Stableford Scoring-Each team plays a traditional scramble. Stableford awards points based on the team score for each hole. Teams with the highest scores win per flight.
Football Stableford Scoring: Eagle 7pts, Birdie 3pts, Par 1pt, Bogey -2pts
Tees: TEES: Men Under 55 – Blue Tees • Men 55 – 69 – White Tees
Men – 70 and Over – Gold Tees • Ladies – Red Tees
Entry Fee Includes: 2 Drink Tickets during Play, Dinner, Beer & Wine, Awards
MEMBERS—$40
GUESTS—$75
For more information, contact Marshall Saxon, PGA at msaxon@golfaugustine.com or proshop@golfaugustine.com.