DATE: Sunday, March 14th at 11AM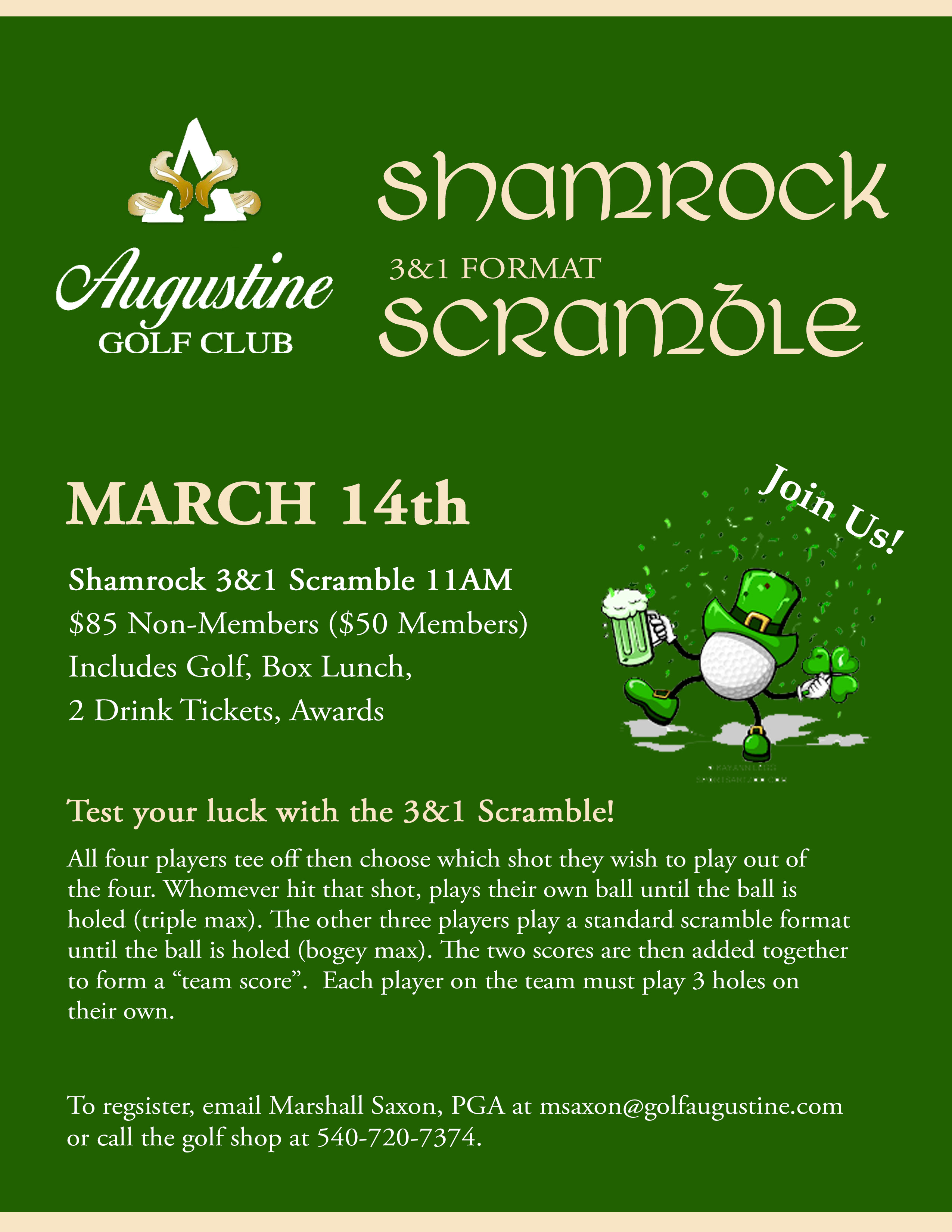 REGISTRATION FORM
3&1 SCRAMBLE FORMAT: All four players tee off then choose which shot they wish to play out of the four. Whomever hit that shot, plays their own ball until the ball is holed (triple max). The other three players play a standard scramble format until the ball is holed (bogey max). The two scores are then added together to form a "team score". Each player on the team must play 3 holes on their own.
Tees: TEES: Men Under 55 – Blue Tees • Men 55 – 69 – White Tees
Men – 70 and Over – Gold Tees • Ladies – Red Tees
Entry Fee Includes: Golf, 2 Drink Tickets during Play, Lunch, Beer & Wine, Awards
MEMBERS—$50
GUESTS—$85
For more information, contact Marshall Saxon, PGA at msaxon@golfaugustine.com or call 540-720-7474.